Scroll down the list below to meet some of our practitioners and vendors
for the 2016 festivals:
Alice Marie King, Waterville Maine; Medium, Spiritual Table Tipping,                                Shamanic Practitioner and Reiki Master Instructor. 
With 35 years of nursing experience, Alice Marie is continuing her healing work through connecting you with your loved ones in spirit and your Spirit Guides, and through healing energy work.   She uses the sacred space of the circle in Spiritual Table Tipping as a tool to communicate with your loved ones and Spirit Guides. Working with Spirit, her main goal is prove the continuity of life and to assist you with your soul development when you become "stuck" in your spiritual journey.   Besides serving over 2000 people with Spiritual Table Tipping for 12 years, Alice is also a Shamanic Practitioner and Reiki Master.
Alice will be offering Table Tipping workshops at all of the 2017 festivals.                                        For more information call 207-314-1499 or visit www.seeds-of-grace.com
Stephen Hardy is a Reiki Practitioner and owner of Mind, Body & Soul Reiki in Belgrade. He also sells Reiki charged soap to help balance and clear your chakras. Come and meet him and receive a healing at the Belfast, Fairfield  and Freeport Festivals.
 Mary Fessenden, Mary's Therapies will be offering the following at most of the 2016 festivals, including  Belfast, April 22nd and Fairfield, May 6th.:
Natural Body Care made without perfumes or dyes; Lotions, Creams, Baby Care, Men's Care,  Shampoos & Conditioners, Deodorant, Aromatherapy balms, Bar & Liquid Soaps and Essential Oils.
Annie Stillwater Gray is a writer, a mystic, an astrologer with an international clientele, a public speaker, an audio and visual artist, a singer-songwriter, a teacher and media veteran. Annie began her professional radio career in Hartford, Connecticut in 1974 and has been on the air every year since that date. Today she has her own syndicated radio program, The General Store Variety Show, now in its 16th year. She has just been made General Manager of a new community radio station, WXNZ.
Annie has studied Integrated Energy Therapy, Reiki, and Bach Flower remedies. She received a BFA from Boston University in graphic arts and writing. She writes songs and designs all of the CD covers and publicity material for her bands. Her current band is the western quintet Merry-Go-Roundup.
Annie telepathically transcribed The Dawn Book, a valued text as told to her by a group of Master Spirit Guides, made available in October 2015, thanks to Ozark Mountain Publishing. This led her to leading numerous seminars designed to connect people to their Spirit Guides. In 2000, her Spirit Guide, Darci Stillwater, told her how he bacame a Spirit Guide, which is related in the book Education of a Guardian Angel, published by Ozark Mountain in April 2014. You can meet Annie at the Belfast and Fairfield festivals.
Susan St. Jean, Spiritual Teacher, Healer, Medium
After an intimate encounter with Jesus during a near death experience, and being touched by the Christ Ray, Susan's previous sensitivity to the unseen realms heightened to a much higher vibratory frequency. Since that time Susan is known internationally for illuminating truth and empowering people as a Spirit Messenger, Psychic, Spiritual Mentor, Medical Intuitive, Healer, and Animal Communicator. Susan is also the channel for The Council of Engma.  The collective love, wisdom, and healing of Engma consists of Jesus, The 12 Apostles, Arch Angel Michael, Arch Angel Rapheal, Moses, Muhammed, and Einstein.  Client testimonials speak of sessions with Engma and Susan as highly accurate, healing, and profoundly transformative.
With Engma and Susan's undeniable vision into one's spirit, physical body and life path, they are effectively instrumental in assisting those who seek comfort from loss, deepened self awareness and spirituality, healing, communication with beloved pets, and more ease to the mastery of their soul's evolution.
Susan has also been instrumental with missing person cases working out in the field with State Police and their dogs.  She was able to give information about the location of the body, and pin point suspects by name and description, which ended up being the same men the police had as prime suspects. She will be participating in the  in 2017 in Casco and Freeport..
Regina Strongheart, Medical Intuitive, Forest Circles
Using my intuitive gifts and with the assistance of spirit I will "listen" to your body. I receive information concerning your physical, emotional and spiritual health. I pass on this info to you as your body has areas that it wants you to give attention to.________________
I will also be teaching the workshop "Past Life Readings" at most of the festivals, including  an opportunity to offer a brief reading for some of the folks in the audience.
Cindy Taylor Clark  is a certified Color of Women Artist and Coach who teaches Intentional Creativity Workshops. This method helps you to open to your courage and joy through mark making on the canvas of the heart. It is a tool for self-healing and a prayer for awakening. Cindy is available for group or semi-private sessions. She also does Angel Card Readings, Reiki, and sells her healing prints, cards, and paintings. Yuo can meet her at the Fairfield festival, or check her web site at:
www.angelightenterprises.com   or   cindytaylorclark.blogspot.com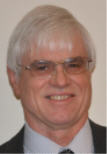 Ernest van den Bossche has dedicated his life to helping people from an early age.    He discovered Spiritualism through Maine's Spiritualist camps, joined the Augusta Spiritualist Church and is in his third term as President of THSC. Ernie is a Reiki Master,   a board certified Hypnotherapist and certified Hypnotist instructor; and offers a wide variety of classes on mediumship, healing and spiritual development as well as being a professional medium. He travels where Spirit calls to bring his gifts to the people. Ernie will be at all of the 2017 festivals providing pendulums, Jewelry, Meditation CDs and hypnotherapy information, and a workshop, Self Hypnosis: A Formula for Success.  
Linda Kallin, M.A., EEM-AP, Whispering Energies, is an Energy Medicine practice based on the methods taught by Donna Eden.  Linda is an Advanced Practitioner of Eden Energy Medicine whose work focuses on identifying and shifting subtle energy imbalances to relieve stress and support the body's healing wisdom. She will be at the festival in Fairfield on May 6th.
E
 Emily Bracale, author of In the Lyme-Light II: Portraits of Illness and Healing
Emily is a professional energy worker who serves Lyme clients. She is a long term Lyme survivor and Lyme educator. You can meet Emily at the Freeport fall festival on October 15th and learn about her book and her healing journey in her workshop, "healing from Lyme Disease, as well as visiting her at her booth.
Gary W. Mascher, B.S., M.Ed., was born in Brooklyn. His grandmother was a spiritualist, medium, and healer and his mother was also a medium. He served as  a Navy Corpsman in the Viet Nam War, specializing in Psychiatric Practice. He has a Bachelor's degree in Occupational Therapy and a Master's in education. for the past 46 years he worked with people in recovery from mental illness.
Gary is a member of the Augusta Spiritualist Church where he facilitates awareness classes, specializing in Mediumship, Meditation, and Spiritual Awakening. He has also served at the Temple Heights Spiritualist Camp in Northport, Maine, as well as at churches in Massachusetts, Florida and Arizona.
Gary will be glad to make a Spiritual Connection between you and your loved ones, as a participating medium at the most of the 2016 festivals.
Bonnie Lee  is a professional psychic medium, hypnotherapist, Reiki Master, teacher and lecturer. She has been developing her gifts of clairvoyance, clairaudience, and clair-sentience for over 30 years.   Through her psychic mediumship, she is able to channel those on the other side, in the Spirit World, to people looking for healing and peace in their own lives.  Here you can seek help from your Loved Ones, Angels, Spirit Guides, Teachers, friends and pets on the Spirit Side of Life. Bonnie Lee resides in both Northport and Fairfield Maine.  She gives Spirit Readings all over the world by telephone and travels in the US and Canada.    She will be participating in all of the festivals this year.
FRANCINE MCEWEN, a resident of Manchester, Maine, is a retired manufacturing manager and training consultant who worked for many years at Digital Equipment in Augusta. In 2013, she published her first children's book, Billy Big Ears and Bob the Bully, which she wrote to help children overcome and prevent bullying. When not writing or doing book signings and readings, Francine designs and delivers what she describes as "healing workshops" on topics that range from bullying to managing change.
When the author was in third grade—just eight years old—her beloved teacher became ill and died of cancer. It was a shock, but Francine's father had a unique way of helping her through it. He called it the "Suitcase Talk." Susan's Suitcase tells how the Suitcase Talk helps a young girl—like Francine herself—understand and cope with her questions and feelings about loss. "I wrote this book to help parents talk with their children about loss," the author says, "and to support them through the grieving process." Teachers, counselors, medical professionals, and clergy will also find Susan's Suitcase helpful and inspirational in their work with grieving children and families. You can meet Francine in person at the festival in Fairfield  and most of the remaining 2017 festivals.
Kim  Bolduc-Bartlett is an empathic clairsentient tarot card reader who works with her clients in the present. Empathic clairsentient refers to the ability to sense or experience the feelings and emotions of other people. Empathic clairsentients are capable of having the ability to be consciously be in tune with someone's emotional state, to the point of physically feeling the same emotions, thoughts and personality traits of the other person with out any prior knowledge
Kim has a B.S. in Liberal Arts and a M.S degree in General Education. She founded the community Face book page "Healing Hearts" in support of those who are grieving, have experienced a loss, or a traumatic event in their life. Kim's first chap book "Lying and Dying: Eclectic Writings of a Redheaded Stepchild" was first printed in 2013.
She will be at most of the festivals in 2017.
Diane Dunton Bruni, is a cancer survivor and Reiki Master. She facilitates dream groups and helps individuals process the meaning of their dreams. She is an organization consultant, executive and career coach, artist, photographer and author of the book, Living, Learning, Healing;  Inspirational Stories from the Heart.
She holds a Masters in Counseling and has been published in international source books used by human resource and management professionals. Diane makes her home on the beautiful lake of Sebago with her husband and two dogs, Leila and Mia.
Eva Goulette is a shamanic practitioner with a natural gift for working with children. Utilizing stories, ceremonies, crafts, games and nature, she teaches children important tools they can use to navigate today's busy world.
She studied shamanism with The Center for Earth Light Healing and Down To Earth – The Shaman Circle.  She has traveled internationally with extensive exposure to a variety of indigenous cultures.
Recently, Eva produced a CD, "Tranquil Tales – Interactive Quiet Time Stories for Grounding and Relaxation", a unique approach to giving children tools to ground their bodies while resting.  She co-produced "Grounded for Life", a deck of 52 exercises designed to assist adults and children in becoming more grounded in their daily lives. Her passion is working with children of all ages and in customizing ceremonies and events for individuals and families.
Eva resides in Maine and travels throughout the U.S. offering her programs for children. She will be participating at the Fairfield festival on May 6th.
Kathryn Drage
is an Animal Communicator who resides in Gardiner, Maine. She has been communicating with animals and nature since early childhood. For the last 20 years Kathryn has also worked in the holistic health field, which enhances the information she shares from the heart. During a session, Kathryn infuses her wisdom, many healing modalities as well as past experiences to help assist with the well being of the receiver. She truly enjoys teaching workshops on a variety of topics. She believes Animal Communication is everyone's original language and the more that it's shared the closer it brings all beings into harmony and balance. She will be participating in all of the 2017 festivals and can be contacted at
earthtalking@aol.com
and
www.earthtalking.org
Maggie and Erika have been doing Henna for a little over 2 years and crafters/artisans their whole lives. With a love of all things artistic they are overjoyed to share this beautiful tradition with the world. Having both modern and traditional designs there is a little bit for everyone. Come to Fairfield on May 6th and experience the joy of Henna for yourself.