Scroll down the list below to meet some of our practitioners and vendors
for the 2018 festivals. You can check the "List of Practitioners and Vendors" page for
the listing of participants for each festival.
Alice Marie King, Waterville Maine; Medium, Spiritual Table Tipping,                                Shamanic Practitioner and Reiki Master Instructor. 
With 35 years of nursing experience, Alice Marie is continuing her healing work through connecting you with your loved ones in spirit and your Spirit Guides, and through healing energy work.   She uses the sacred space of the circle in Spiritual Table Tipping as a tool to communicate with your loved ones and Spirit Guides. Working with Spirit, her main goal is prove the continuity of life and to assist you with your soul development when you become "stuck" in your spiritual journey.   Besides serving over 2000 people with Spiritual Table Tipping for 12 years, Alice is also a Shamanic Practitioner and Reiki Master.
Alice will be offering Table Tipping workshops at all of the 2017 festivals.                                        For more information call 207-314-1499 or visit www.seeds-of-grace.com
Linda Huitt    Linda's mission is to assist her clients in finding greater joy in life, while restoring their personal empowerment.  She does this through private sessions for people and pets, as well as through public training events. She has clients across the US and in Canada.
Linda is the owner of Pathway of Joy (formerly Your Best Self ~ Energy Healing).  She is certified in and practices several energy healing modalities:
* Integrated Energy Therapy® (Master-Instructor)
* Kundalini Reiki (Master/Teacher)
* Akashic Records readings
* ThetaHealing®
* Usui Reiki* Animal Reiki
* Marconics
Examples of training offerings:
♥    IET certification for adults and children
♥   IET for Pets
♥    Vision Board (a manifestation workshop)
♥    Meet the Angels (a two-way conversation with your Angels)
♥    Transformation modules (14 separate events)
♥    A monthly Healing Circle, and a monthly Energy Share
Linda resides in Portland Maine with her husband Mike and their feline babies.  Learn more about how Linda can assist you at http://www.PathwayOfJoy.com/, or write her at PathwayOfJoy1111@gmail.com.
Annie Stillwater Gray is a writer, a mystic, an astrologer with an international clientele, a public speaker, an audio and visual artist, a singer-songwriter, a teacher and media veteran. Annie began her professional radio career in Hartford, Connecticut in 1974 and has been on the air every year since that date. Today she has her own syndicated radio program, The General Store Variety Show, now in its 16th year. She has just been made General Manager of a new community radio station, WXNZ.
Annie has studied Integrated Energy Therapy, Reiki, and Bach Flower remedies. She received a BFA from Boston University in graphic arts and writing. She writes songs and designs all of the CD covers and publicity material for her bands. Her current band is the western quintet Merry-Go-Roundup.
Annie telepathically transcribed The Dawn Book, a valued text as told to her by a group of Master Spirit Guides, made available in October 2015, thanks to Ozark Mountain Publishing. This led her to leading numerous seminars designed to connect people to their Spirit Guides. In 2000, her Spirit Guide, Darci Stillwater, told her how he bacame a Spirit Guide, which is related in the book Education of a Guardian Angel, published by Ozark Mountain in April 2014. You can meet Annie at most of the 2018 festivals.
Dr. Rebecca Brown - Chiropractor Dr. Brown's practice specializes in total body health and well being, starting with the proper function of all joints in the body, especially the dozens of joints in the spinal column. Malfunctions in these joints can alter the nervous system signals, distorting vital communication between the brain and the body. Dr. Brown says, "Seeing the magical transformations in people's health when these interferences are removed keeps me inspired and uplifted every day."
Dr. Brown consistently helps people with cases that others believed were hopeless. She is widely regarded for her ability to diagnose and treat the root cause of a problem, rather than just masking its symptoms.
Following an undergraduate degree in Psychology from Wesleyan University, Dr. Brown graduated Magna Cum Laude from Logan College of Chiropractic in 1990, and has been practicing in Yarmouth ever since. Her passions outside the office include playing classical piano and exploring Maine's spectacular coastline and landscapes by bicycling, kayaking, hiking, running, snowshoeing, or skiing. She and her husband live in Freeport and enjoy an active lifestyle and socializing with friends.
Dr. Andrew Wawra – Chiropractor   In addition to a well-rounded family practice, Dr. Wawra has additional expertise from post-graduate study in functional neurology, kinesiology, and rehabilitation.
He works with patients of all ages to retrain poor strength, balance, and movement patterns. These patterns are often to blame for our chronic pain, re-injury, and poor performance in both sports as well as work.   Common injuries treated include shoulder, low back, knee, and neck.
After performing a thorough examination Dr. Wawra puts together a structured plan to re-train, re-balance, and re-strengthen.  Many patients have found after working with Dr. Wawra that they can break through their performance plateau and take their performance to the next level. For runners this training results often in taking a minute or two off their mile times.  For workers the investment allows them to perform more work in less time with little or no pain.
Dr. Wawra is a native of Minnesota and graduated from Northwestern University in Evanston, Illinois, with an engineering degree in 1999.  He received his doctorate in chiropractic from Northwestern Health Sciences University in 2008.  In his spare time, Dr. Wawra likes to do activities with his family including horseback riding, running, lifting weights, and kite-boarding.
Susan St. Jean, Spiritual Teacher, Healer, Medium. After an intimate encounter with Jesus during a near death experience, and being touched by the Christ Ray, Susan's previous sensitivity to the unseen realms heightened to a much higher vibratory frequency. Since that time Susan is known internationally for illuminating truth and empowering people as a Spirit Messenger, Psychic, Spiritual Mentor, Medical Intuitive, Healer, and Animal Communicator. Susan is also the channel for The Council of Engma.  The collective love, wisdom, and healing of Engma consists of Jesus, The 12 Apostles, Arch Angel Michael, Arch Angel Rapheal, Moses, Muhammed, and Einstein.  Client testimonials speak of sessions with Engma and Susan as highly accurate, healing, and profoundly transformative.
With Engma and Susan's undeniable vision into one's spirit, physical body and life path, they are effectively instrumental in assisting those who seek comfort from loss, deepened self awareness and spirituality, healing, communication with beloved pets, and more ease to the mastery of their soul's evolution.
Susan has also been instrumental with missing person cases working out in the field with State Police and their dogs.  She was able to give information about the location of the body, and pin point suspects by name and description, which ended up being the same men the police had as prime suspects. She will be participating in the  in 2018 in Casco and Freeport festivals.
Regina Strongheart, Medical Intuitive, Forest Circles
Using my intuitive gifts and with the assistance of spirit I will "listen" to your body. I receive information concerning your physical, emotional and spiritual health. I pass on this info to you as your body has areas that it wants you to give attention to.________________
I will also be teaching the workshop "Past Life Readings" at some of the festivals, including  an opportunity to offer a brief reading for some of the folks in the audience. You can find me at all of the 2018 festivals.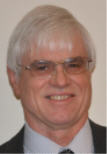 Ernest van den Bossche has dedicated his life to helping people from an early age.    He discovered Spiritualism through Maine's Spiritualist camps, joined the Augusta Spiritualist Church and is in his third term as President of THSC. Ernie is a Reiki Master,   a board certified Hypnotherapist and certified Hypnotist instructor; and offers a wide variety of classes on mediumship, healing and spiritual development as well as being a professional medium. He travels where Spirit calls to bring his gifts to the people. Ernie will be at all of the 2018 festivals providing pendulums, Jewelry, Meditation CDs and hypnotherapy information, and a workshop, Self Hypnosis: A Formula for Success.  
Kristin Mutchler      Years ago Kristin started researching essential oils and their uses and began making little concoctions and potions for herself and her family. Later, when she was first pregnant, she took a serious look at all the chemical-laden cosmetics and skin care products that filled her shelves.
Kristin cleaned out her cabinets and started using only natural products. She started out using just raw ingredients and then began formulating her own potions using the essential oils I had collected.
"Your skin is your largest organ and absorbs whatever you put on it. If you are using products with parabens, silicones, synthetic chemicals, fragrances and petroleum-derived ingredients, all those nasties will be absorbed right into your body. If you wouldn't eat it, why put it on your body?"
Two years ago, Kristin was encouraged to bring her products to the local market and thus Pickle's Potions was born! They were very well received, as it seems there are other people searching for truly natural skin care. She is so happy to share her passion with others and is devoted to creating high quality, 100% natural skin care potions.
Pickle's Potions are handcrafted with cold pressed vegetable oils, butters, and botanical extracts carefully selected for their properties and benefits.
Kristin only uses 100% pure therapeutic grade essential oils, NEVER any fragrance oils or synthetic versions. Everything is handcrafted in very small batches to ensure optimum freshness and potency.
Tracy Arietti is an attorney who now practices only occasional mediations. She is now pursuing her true passions – connecting with Spirit, Angels and Guides, making art and writing. At most of the 2018 festivals, Tracy will be reading bones (come to her workshop to find out what that means!) and selling handmade jewelry, stained glass pieces and signed copies of the book 365 Days of Angel Prayers, to which she contributed.
Contact her at twinflamearts@gmail.com, and follow her on Facebook and Twitter @thebonesspeak and Instagram @twinflamearts
Bonnie Lee  is a professional psychic medium, hypnotherapist, Reiki Master, teacher and lecturer. She has been developing her gifts of clairvoyance, clairaudience, and clair-sentience for over 30 years.   Through her psychic mediumship, she is able to channel those on the other side, in the Spirit World, to people looking for healing and peace in their own lives.  Here you can seek help from your Loved Ones, Angels, Spirit Guides, Teachers, friends and pets on the Spirit Side of Life. Bonnie Lee resides in both Northport and Fairfield Maine.  She gives Spirit Readings all over the world by telephone and travels in the US and Canada.    She will be participating in all of the festivals this year.
Francine McEwen, a resident of Manchester, Maine, is a retired manufacturing manager and training consultant who worked for many years at Digital Equipment in Augusta. In 2013, she published her first children's book, Billy Big Ears and Bob the Bully, which she wrote to help children overcome and prevent bullying. Her second book, Susan's Suitcase, was written to help children through the grieving process. It was published in 2015.
Francine's latest book "Bill E. Goat, The Goat of Many Colors" deals with "not Fitting in", and finding a forever family". When not writing or doing book signings and readings, Francine designs and delivers what she describes as "healing workshops" on topics that range from bullying to managing change. You can meet her at the Fairfield and Freeport festivals.
Kathryn Drage is an Animal Communicator who resides in Gardiner, Maine. She has been communicating with animals and nature since early childhood. For the last 20 years Kathryn has also worked in the holistic health field, which enhances the information she shares from the heart. During a session, Kathryn infuses her wisdom, many healing modalities as well as past experiences to help assist with the well being of the receiver. She truly enjoys teaching workshops on a variety of topics. She believes Animal Communication is everyone's original language and the more that it's shared the closer it brings all beings into harmony and balance. She will be participating in all of the festivals in 2018 and can be contacted at  kdrage4animals@gmail.com  and www.earthtalking.org
Julie Goulette, Heaven's Eye  Before having her children, Julie was told by psychic she will have a girl, then she will have a boy.   If Julie chooses to have a third child, it will be a girl, and there will be more going on with her.  Her third child Josie, is now 15 years old.  Josie can communicate to the other side and has been able to since she was 2 years old.  Josie is a medical intuitive.  6 years ago, Josie told Julie that she will be a faith healer for God.  Julie and Josie are a mother daughter team.  A year ago Josie informed Julie that God was going to give her two more gifts.  Josie told Julie, God wants the world to be a better place.  The world is really bad right now, and he's going to give you this gift to help the non-believers believe in him.  Julie is an empath, and she says there were no words to describe this feeling of unconditional love, as her daughter was communicating God's words.  Julie asked Josie one question.   "Why did God choose me?"  God's response through Josie, Julie did the right thing when nobody was looking.  Julie received her second gift on Thanksgiving Day 2016.  Julie is able to see a glimpse of divine through any of her devices, phone or tablet.  She has beautiful photos and videos of amazing spiritual activity.  Recently Julie has been asked to do a 40-minute presentation for a local TV show called Maine Social Justice.  A few of Julie's clients have even recognized their beloved relatives.  Stop by and read Julie's client testimonials of God's miracle healings.  Julie will be taking pictures of anybody who would like to see the spirits that are with them.  In Julie's words,  "Forever grateful."
Jody Breton is an Ordained Interfaith Minister, Shamanic Healing Practitioner                              and Reiki Master
Jody pecializes in creating ceremony for the wider community. Through Earth-Way traditions and a wide range of services she strives to meet every individual's unique preference, drawing from the wisdom of many faith practices. For over 2 decades Jody has engaged in and led many types of rituals and ceremonies celebrating all of life's transitions.
 EssenceOfSpiritCeremonies serves those seeking an Officiant or Celebrant for ceremonies including but not limited to Weddings, Baby Dedications, Memorials, House Blessings and clearings and all other life transitions.
Jody offers spiritual direction and energy healing through Shamanic and Reiki practices. Every individual is honored with compassion and love.
Jody resides in Freeport Maine with her husband David and kitty love Sam. You can meet her at the Casco festival.       www.essenceofspiritceremonies.com
Larissa Davis is The Soul Path Artist, living life connected to her passion and her purpose, and boldly connecting people to their passion through creativity. Larissa was called to reawaken her creative soul in January 2017 when a dream showed her how to use art to "paint her future" into being.
Exploring art therapy and spirituality lead her to study intentional art with Whitney Freya and become a Certified Creatively Fit Coach in October 2017. Now, Larissa passionately guides people to find their deepest inner wisdom through Soul Path Art, a fun and accessible combination of creative warm ups, guided visualizations, and creativity that quiets the inner critic, strengthens intuition, and fuels personal growth. She will be participating in the Freeport festival.
Elizabeth Simmons, RN  -  Elizabeth's passion for helping others began at the start of her educational years where she earned her degree at the University of Maine at Augusta in 1996. Since then, she has been a dedicated nurse for over 22 years. She began her own home based business in January of 2016 where she shares plant based supplements with others and guides them individually on their health journey.
She has worked as a nurse in the areas of critical care, recovery rooms to her current  full-time position in maternity in pediatrics. Her nursing career has taken her on several travel assignments around the country where different cultural experiences have shaped her into the passionate, caring and helpful person she is today!
Elizabeth is passionate about helping others and giving them hope around their physical and emotional health in holistic ways.
A few of her goals are to help empower people to create a life of
*physical health from the inside out by restoring the gut and bringing your body to its natural balance
*emotional health where you can find a passion for life every day
*freedom from discomfort so you can function on a daily basis and be more active.
Her ultimate goal is to provide positive support to empower people who will become more self confident and find passion in living life to its fullest! You can meet her at the Belfast festival.