Scroll down the list below to meet some of our practitioners and vendors
for the 2019 festivals. You can check the "List of Practitioners and Vendors" page for
the listing of participants for each festival.
Violet Crichton Massage – Camden, Maine. Violet is new to the state of Maine, and has been practicing Massage Therapy, for more than a decade now (NZ, Australia & USA). Introduction to the 'Healing' art of Massage, was taught to Violet at a very young age, (whilst growing up in NZ), by her mother – Violet Crichton senior – (Polynesian – Samoa). After leaving the corporate world, Violet worked as an Energetic healer, before gaining qualifications in massage therapy.
Violet looks forward to meeting you at the, Mind Body Spirit Festival in Belfast, on Saturday April 13, and invites you to learn more, chat and ask questions at her Introductory Workshop to KaHuna. 15-minute treatments in the following modalities, are on offer at her booth:
KaHuna Bodywork (aka Lomi, Lomi or Hawaiian massage), is a Polynesian Healing practice, which looks at the 'Whole' person, and incorporates energy work in the treatment. The primary 'Source', from which the practitioner is taught to work from is; Aloha (Love) & Pule (Prayer).
Lymphatic Drainage, is a slow and gentle technique, and works on moving the lymph system, relieving any fluid buildup and toxins in the body. The soft strokes, stimulate the parasympathetic nervous system, placing the receiver in a meditative state of rest and relaxation.
Please visit my website to learn more: https://violetcrichton.amtamembers.com
Alice Marie King, Waterville Maine; Medium, Spiritual Table Tipping,                                Shamanic Practitioner and Reiki Master Instructor; Information about CBD oil.. 
With 35 years of nursing experience, Alice Marie is continuing her healing work through connecting you with your loved ones in spirit and your Spirit Guides, and through healing energy work.   She uses the sacred space of the circle in Spiritual Table Tipping as a tool to communicate with your loved ones and Spirit Guides. Working with Spirit, her main goal is prove the continuity of life and to assist you with your soul development when you become "stuck" in your spiritual journey.   Besides serving over 2000 people with Spiritual Table Tipping for 12 years, Alice is also a Shamanic Practitioner and Reiki Master.
Alice will be offering Table Tipping workshops at all of the 2019 festivals.                                        For more information call 207-314-1499 or visit www.seeds-of-grace.com
For over 27 years Kim Dunn of Bennett's Gems & Jewelry has offered the finest crystals, gemstones and metaphysical tools in Maine.  Located in Belfast, in the heart of the Midcoast, Bennett's Gems has earned a reputation for being the "Metaphysical Pharmacy" for folks from far and wide.
Bennett's Gems is open all year, every day (except for Thanksgiving and Christmas) for your convenience.  Here you will find the largest variety of tumbled stones in Maine, Fine gemstone jewelry, Crystals – large and small, Geodes, Divining tools, Books and beautiful gifts for all.  Located on U.S. Route One in Belfast, Maine, Bennett's is easy to find.  Look for our big pink dinosaur at Perry's Nut House, just over the bridge.  Come visit.  You WILL be delighted! Bennett's Gems will be participating in the Belfast festival.
Linda Huitt    Linda's mission is to assist her clients in finding greater joy in life, while restoring their personal empowerment.  She does this through private sessions for people and pets, as well as through public training events. She has clients across the US and in Canada.
Linda is the owner of Pathway of Joy (formerly Your Best Self ~ Energy Healing).  She is certified in and practices several energy healing modalities:
* Integrated Energy Therapy® (Master-Instructor)
* Kundalini Reiki (Master/Teacher)
* Akashic Records readings
* ThetaHealing®
* Usui Reiki* Animal Reiki
* Marconics
Examples of training offerings:
♥    IET certification for adults and children
♥   IET for Pets
♥    Vision Board (a manifestation workshop)
♥    Meet the Angels (a two-way conversation with your Angels)
♥    Transformation modules (14 separate events)
♥    A monthly Healing Circle, and a monthly Energy Share
Linda resides in Portland Maine with her husband Mike and their feline babies. You can meet  her at the Belfast festival.  Learn more about how Linda can assist you at http://www.PathwayOfJoy.com/, or write her at PathwayOfJoy1111@gmail.com.
Annie Stillwater Gray is a writer, a mystic, an astrologer with an international clientele, a public speaker, an audio and visual artist, a singer-songwriter, a teacher and media veteran. Annie began her professional radio career in Hartford, Connecticut in 1974 and has been on the air every year since that date. Today she has her own syndicated radio program, The General Store Variety Show, now in its 16th year. She has just been made General Manager of a new community radio station, WXNZ.
Annie has studied Integrated Energy Therapy, Reiki, and Bach Flower remedies. She received a BFA from Boston University in graphic arts and writing. She writes songs and designs all of the CD covers and publicity material for her bands. Her current band is the western quintet Merry-Go-Roundup.
Annie telepathically transcribed The Dawn Book, a valued text as told to her by a group of Master Spirit Guides, made available in October 2015, thanks to Ozark Mountain Publishing. This led her to leading numerous seminars designed to connect people to their Spirit Guides. In 2000, her Spirit Guide, Darci Stillwater, told her how he bacame a Spirit Guide, which is related in the book Education of a Guardian Angel, published by Ozark Mountain in April 2014. You can meet Annie at allm of the 2019 festivals.
Regina Strongheart, Medical Intuitive, Forest Circles
Using my intuitive gifts and with the assistance of spirit I will "listen" to your body. I receive information concerning your physical, emotional and spiritual health. I pass on this info to you as your body has areas that it wants you to give attention to.________________
I will also be teaching the workshop "Past Life Readings" at some of the festivals, including  an opportunity to offer a brief reading for some of the folks in the audience. You can find me at all of the 2019 festivals.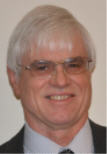 Ernest van den Bossche has dedicated his life to helping people from an early age.    He discovered Spiritualism through Maine's Spiritualist camps, joined the Augusta Spiritualist Church and is in his third term as President of THSC. Ernie is a Reiki Master,   a board certified Hypnotherapist and certified Hypnotist instructor; and offers a wide variety of classes on mediumship, healing and spiritual development as well as being a professional medium. He travels where Spirit calls to bring his gifts to the people. Ernie will be at all of the 2019 festivals providing pendulums, Jewelry, Meditation CDs and hypnotherapy information, and a workshop, Self Hypnosis: A Formula for Success.  
Tracy Arietti is an attorney who now practices only occasional mediations. She is now pursuing her true passions – connecting with Spirit, Angels and Guides, making art and writing. At all of the 2019 festivals, Tracy will be reading bones (come to her workshop to find out what that means!) and selling handmade jewelry, stained glass pieces and signed copies of the book 365 Days of Angel Prayers, to which she contributed.
Contact her at twinflamearts@gmail.com, and follow her on Facebook and Twitter @thebonesspeak and Instagram @twinflamearts
Bonnie Lee  is a professional psychic medium, hypnotherapist, Reiki Master, teacher and lecturer. She has been developing her gifts of clairvoyance, clairaudience, and clair-sentience for over 30 years.   Through her psychic mediumship, she is able to channel those on the other side, in the Spirit World, to people looking for healing and peace in their own lives.  Here you can seek help from your Loved Ones, Angels, Spirit Guides, Teachers, friends and pets on the Spirit Side of Life. Bonnie Lee resides in both Northport and Fairfield Maine.  She gives Spirit Readings all over the world by telephone and travels in the US and Canada.    She will be participating in all of the festivals this year.
Francine McEwen, a resident of Manchester, Maine, is a retired manufacturing manager and training consultant who worked for many years at Digital Equipment in Augusta. In 2013, she published her first children's book, Billy Big Ears and Bob the Bully, which she wrote to help children overcome and prevent bullying. Her second book, Susan's Suitcase, was written to help children through the grieving process. It was published in 2015.
Francine's latest book "Bill E. Goat, The Goat of Many Colors" deals with "not Fitting in", and finding a forever family". When not writing or doing book signings and readings, Francine designs and delivers what she describes as "healing workshops" on topics that range from bullying to managing change. You can meet her at the Fairfield and Freeport festivals.
Kathryn Drage is an Animal Communicator who resides in Gardiner, Maine. She has been communicating with animals and nature since early childhood. For the last 20 years Kathryn has also worked in the holistic health field, which enhances the information she shares from the heart. During a session, Kathryn infuses her wisdom, many healing modalities as well as past experiences to help assist with the well being of the receiver. She truly enjoys teaching workshops on a variety of topics. She believes Animal Communication is everyone's original language and the more that it's shared the closer it brings all beings into harmony and balance. She will be participating in all of the festivals in 2019 and can be contacted at  kdrage4animals@gmail.com  and www.earthtalking.org
Jody Breton is an Ordained Interfaith Minister, Shamanic Healing Practitioner                              and Reiki Master
Jody specializes in creating ceremony for the wider community. Through Earth-Way traditions and a wide range of services she strives to meet every individual's unique preference, drawing from the wisdom of many faith practices. For over 2 decades Jody has engaged in and led many types of rituals and ceremonies celebrating all of life's transitions.
 EssenceOfSpiritCeremonies serves those seeking an Officiant or Celebrant for ceremonies including but not limited to Weddings, Baby Dedications, Memorials, House Blessings and clearings and all other life transitions.
Jody offers spiritual direction and energy healing through Shamanic and Reiki practices. Every individual is honored with compassion and love.
Jody resides in Freeport Maine with her husband David and kitty love Sam. You can meet her at the Freeport festival.       www.essenceofspiritceremonies.com
Click on the brochure above to enlarge it to learn more about artist Katenia Keller's and her Pythias Sacred Geometry Tarot, which she designed herself. She will beparticipating in most of the 2019 festivals. You can also learn more about her at:
www.kateniakeller.com
My Name is Doreen Dickson and I'm blessed to live and work in the beautiful town of Jackson, Maine.
I've always loved creating and working from home. In 2012 I started Maidinthewoods, offering handmade items such as Silver and Copper Jewelry, Handmade Yoga Meditation Cushions filled with organic buckwheat hulls grown in New England, and Premium Organic Buckwheat Hull Pillows that feature 500TC organic cotton sateen! Those became the foundation items of Maidinthewoods and are still available at Maidinthewoods today.
I will be at the Belfast festival. You can also see my web site at:
www.maidinthewoods.com
Click on the poster below to learn about Dina Bock. She will be channeling spirit guides with automatic writing, crystal oracle cards and crystals at the Freeport festival this year.
Gary W. Mascher, B.S., M.Ed., was born in Brooklyn. His grandmother was a spiritualist, medium, and healer and his mother was also a medium. He served as  a Navy Corpsman in the Viet Nam War, specializing in Psychiatric Practice. He has a Bachelor's degree in Occupational Therapy and a Master's in education. for the past 46 years he worked with people in recovery from mental illness.
Gary is a member of the Augusta Spiritualist Church where he facilitates awareness classes, specializing in Mediumship, Meditation, and Spiritual Awakening. He has also served at the Temple Heights Spiritualist Camp in Northport, Maine, as well as at churches in Massachusetts, Florida and Arizona.
Gary will be glad to make a Spiritual Connection between you and your loved ones, as a participating medium at all of  2019 festivals.
Agnieszka Monsen, 
Ayurvedic Practitioner & Intuitive Counselor
Rainglow Holistic Healing
I am a certified Ayurvedic Practitioner and Spiritual Counselor, Heart-Based Meditation Instructor and a Reiki Practitioner. I received my training at the New World Ayurveda School in Gorham, Maine, an academy recognized by the National Ayurvedic Medical Association. I am also a member of the International Institute for Complementary Therapists.
My love of Nature, led me to the study of Natural Healing Arts, instilled environmental awareness, and deepened my bond with the plant and animal kingdoms. Since early childhood to this day, Nature is an all-pervading presence in my life, and my work, in its essence, is about bringing others back to harmony and in tune with Nature. As a result, they not only get better and heal physically, but also develop a deeper connection with themselves and those around them, a transformation that is truly wonderful to behold.
In my everyday practice, I primarily work with people who suffer from digestive issues, sleep difficulties, anxiety, fatigue, and stress related problems. Very often the conventional approach has proven unsuccessful for my clients. In Nature, everything is connected, the body, mind and Spirit interact and constantly influence one another. This is why a complex, personalized treatment many times proves more effective, and without any adverse side effects. Rather than isolating and treating specific symptoms, isolating the body from the mind and emotions, we aim to understand how Nature works, uncover the root cause of an illness, and create the right conditions for healing to take place. In this way, we create balance on all levels of life.
I am honored to assist people on their unique paths, and to be of service to so many beautiful souls. As an integral part of my practice, I teach Heart-Based Meditation and intuition development skills to those who wish to develop greater awareness, a deeper connection with the Higher aspect of themselves, and reach greater attunement with the laws of Nature.
My practice is based in Whitefield, Maine and this is also where I live. At home, Nature is never far away. Every day, I take great pleasure and comfort in taking care of my animals & garden, homesteading, harvesting wild herbs, mixing teas and salves, while following lunar and seasonal cycles, all the time finding new ways for ever more harmonious existence, and deepening my connection to Mother Nature.
I talk about all of these things and more on my Blog at rainglowholistichealing.com. This is also, where you can schedule a free Initial Consultation with me if you want to find out more about Ayurveda or have questions related to your health goals or concerns. There, you will find my contact information. I welcome all and any the questions sent to my email address at rainglowhh@gmail.com. Also, follow me on Facebook at @rainglowholistichealing and Instagram at @agmheretic.
I will be participating in all three of the 2019 festivals.
Kim Crockett, Rocky Coast Reiki & Koastal Kreations
Greetings from the Rocky Coast of Maine. I am a true "Mainiac" and have resided along the coast of Maine my entire life. I live in Rockland where I am renovating an 1850's home with my husband, a true labor of love and money pit I might add. I have raised 3 children along with countless "wanderers" who would find their way to my home and simply "stay".
After what seems like an eternity, I left corporate America to find my true calling some 9 years ago and have been on a Spiritual journey ever since.
I have always been very intuitive, spiritual, and extremely compassionate. As an Empath, I am naturally sensitive to all forms of energy and I have always had an intense desire to help people.
I am a Usui Shiri Ryoho Reiki Practitioner and provide healing sessions at my studio located in Rockport, Rocky Coast Reiki. I will be at the Belfast festival in April
I also create custom blends of essential oil products for specific health needs. Some of my popular products help are those which help with pain relief, anxiety, depression, boosting immunity, and a tick, flea, & black fly repellent.
Working with a local non-profit health organization has brought me satisfaction with helping my community to be healthier. I occasionally volunteer at a local Wellness Clinic where I provide Reiki healing sessions at no charge and I also work with local organizations whose primary goal is to help those suffering with substance use disorders.
"Our sorrow and wounds are healed only when we touch them with compassion" – Buddha
Peace & Blessings
Kate Fraser, Mountain Heart Animal Healing & Wellness
Kate is a Certified energy medicine practitioner for animals and works to rehabilitate animals that have experienced abuse, trauma, grief, injury and illness. She is a life-long student of the energy of animals and advocates for those that seem disconnected from their true selves.
www.mountainheartanimal.com
Katrina Karlsen     Painted Flower Farm Art
Katrina is a local artist in central Maine who creates one of a kind hand painted items inspired by the magic of nature. Katrina also does live painting at festivals and events, face painting, paint nights, and custom work. Meet her at the Belfast festival and gollow on instagram at: 
https://instagram.com/paintedflowerfarmart/
Kathryn Drage is an Animal Communicator who resided in Gardiner, Maine. She has been communicating with animals and nature since early childhood. For the last 20 years Kathryn has also worked in the holistic health field, which enhances the information she shares from the heart. During a session Kathryn infuses her wisdom, many healing modalities, as well as past experiences to help assist with the well being of the receiver. She truly enjoys teaching workshops on a variety of topics. She believes Animal Communication is everyone's original language and the more that it's shared the closer it brings all beings into harmony and balance. She will be at all of the 2019 festivals.
(207) 462-2360         kdrage4animals@gmail.com       Facebook: Earth Talk
Anānda Yoga and Wellness  in Belfast, Maine was created to provide a safe space for our community to learn, grow and transform. Inspired by our tradition of Kripalu, our studio honors the traditional aspects of yoga, mindfulness and meditation. Our intention is to create an authentic experience for both new students and experienced yogis. With a team of skillful, like-minded people, we have developed a range of offerings for our community. Both early morning and after work classes give people a span of options to come to center. Anānda, the Sanskrit meaning for bliss, also provides other wellness practices for the mind, body and soul. Whether you come for yoga, health services or workshops, come to find your bliss.
Shelli Good, Consultant, NYR Organic
At NYR Organic we BELIEVE in Health & Happiness, Beauty & WELLBEING, ORGANIC & ETHICAL Ingredients, HEALING PLANTS & Herbs and PROTECTING our PLANET! Experience the world's largest selection of Soil Association certified organic health & beauty products
and learn about them at the
Freeport
festival in October.
207-227-8423      us.nyrorganic.com/shop/shelligood